Chilled Cup Drinks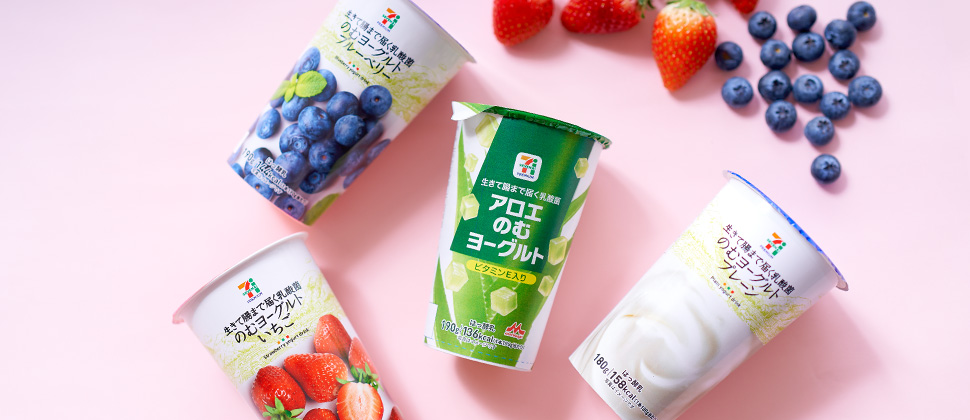 A variety of satisfying chilled drinks including deliciously smooth, rich yogurt thickened with aloe and fruit pulp from strawberries, blueberries and more - perfect for breakfast or a snack.
Popular Foods
Seven Premium
Strawberry yogurt drink

¥120 (tax incl. ¥129)

Seven Premium
Plain yogurt drink

¥110 (tax incl. ¥118)

Seven Premium
Blueberry yogurt drink

¥120 (tax incl. ¥129)

Meiji
Oishii Gyunyu 200ml

¥112 (tax incl. ¥120)

ITO EN
Ichinichibun no Yasai
(A daily worth of vegetables)

¥100 (tax incl. ¥108)
*All pictures shown are for illustrative purposes only.
*Product specifications, prices, and release dates may vary by region.
*Some products may not be available at certain stores.