Noodles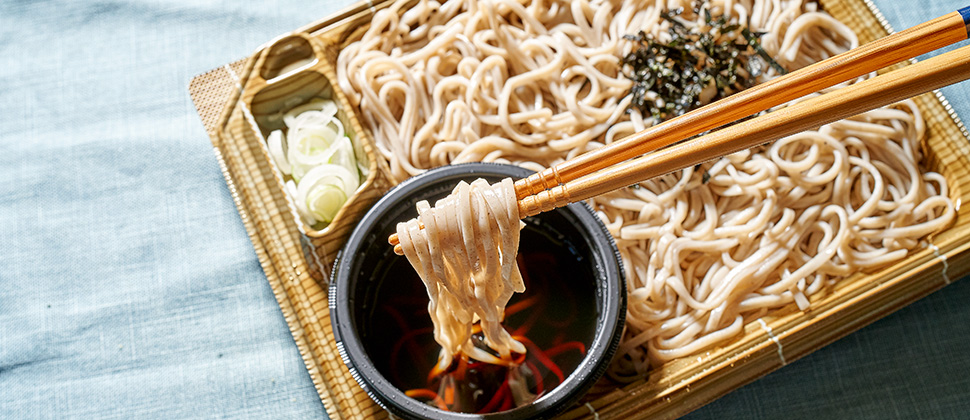 Our soba and udon noodles, which have long been at the heart of Japanese noodle dishes, are served cold or hot with a variety of toppings. Other noodle options on our varied menu include Chinese noodles and our popular pasta dishes.
Popular Foods
Refreshingly Smooth! Chilled Chinese Noodles

¥450 (tax incl. ¥486)
The perfect blend of lemon juice and amber rice vinegar transforms the soup broth for a refreshing aftertaste.

Easy-to-Eat Soba Noodles

¥330 (tax incl. ¥356)
The addition of stone-milled buckwheat flour creates more flavorful soba noodles.

Soba Noodles topped with Fragrant Shrimp Kakiage Tempura

¥369 (tax incl. ¥398)
Mixing in dried, crushed shrimp gives the kakiage tempura a delicious shrimp taste.

Beautifully-Cooked Meat Sauce Pasta

¥368 (tax incl. ¥397)
The enhanced umami flavor comes from adding 20% more meat.
*All pictures shown are for illustrative purposes only.
*Product specifications, prices, and release dates may vary by region.
*Some products may not be available at certain stores.