Salads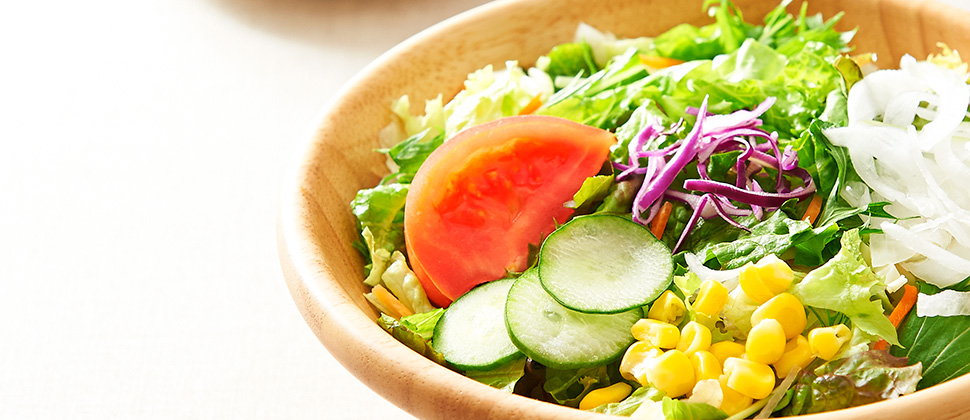 We offer a variety of delicious flavors featuring substantial toppings and a combination of ingredients.
Popular Foods
Coleslaw Salad

¥188 (tax incl. ¥203)
More lemon juice provides a fresher taste.

Tuna and egg Salad

¥190 (tax incl. ¥205)
Enjoy with your favorite dressing (sold separately).

10-Ingredient Mixed Salad

¥185 (tax incl. ¥199)
Our salad dressing is made from chopped onions and grated apples for a sweet Japanese-style soy sauce flavor.
*All pictures shown are for illustrative purposes only.
*Product specifications, prices, and release dates may vary by region.
*Some products may not be available at certain stores.