Sandwiches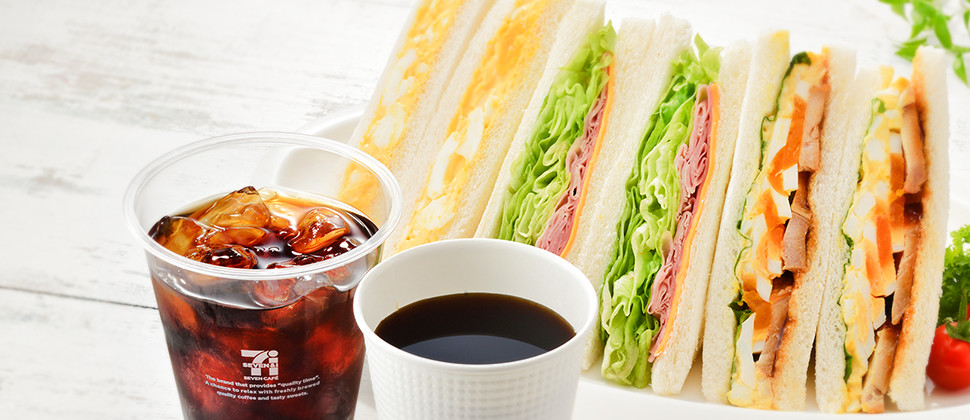 Light meals that are portable and easy to eat on the go. A variety of ingredients including crisp lettuce and rich, umami egg are sandwiched between slices of bread.
Popular Foods
Tuna Salad, Egg and Ham (Assorted)

¥238 (tax incl. ¥257)
The delicious tuna in the tuna salad sandwich and the crisp fresh lettuce in the ham, lettuce and cheese sandwich add complementary flavors to our classic ham and egg sandwich in this assortment.

Egg and Ham (Assorted)

¥270 (tax incl. ¥291)
More onions enhance the texture of our fresh-tasting French mayonnaise sauce.

Lettuce with Ham and Cheese

¥240 (tax incl. ¥259)
The taste of our French sauce is made more refreshing by adding lemon juice to its grated vegetable base.

Teriyaki Chicken and Egg

¥248 (tax incl. ¥267)
This chicken and egg combination makes a truly satisfying sandwich.

Egg Salad

¥220 (tax incl. ¥237)
Made with our own SEVEN-ELEVEN "Nanatama" brand eggs.
*All pictures shown are for illustrative purposes only.
*Product specifications, prices, and release dates may vary by region.
*Some products may not be available at certain stores.