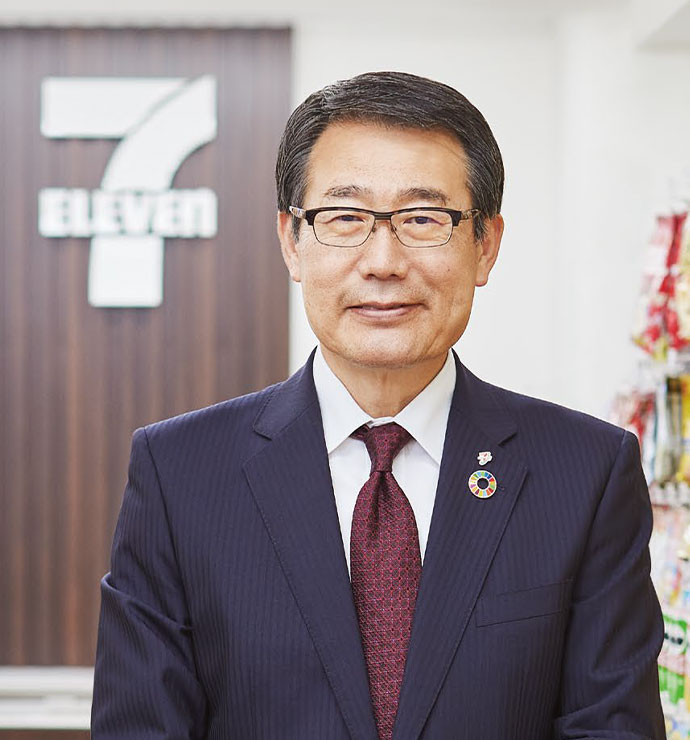 Seven-Eleven Japan has, since its founding in 1973, worked together with franchisees and gone all out to meet the needs of our customers. That history of almost half a century has seen us promote innovation across a wide range of areas, from the creation of new products and services to reforms in the supply chain and information and distribution systems. At the same time, we have built a carefully coordinated infrastructure to realize an ideal partnership, through labor-saving in store operations, improved productivity, closer communication with franchisees, and other such initiatives.
Amidst the ongoing massive changes to the environment in which we live, including the structure of society, our customers' values and behaviors are also undergoing significant changes. Standing as we are at the turning point of this new era, we will continue to increase the pace of our efforts. Currently, we are working on innovation that will provide new and unprecedented experiential value to our customers, our franchisees, and the local communities. This innovation includes everything from the creation of new services and labor saving in store operations through the Digital Transformation (DX) to a detailed product assortment closely linked to the environment in which we are trading, and the development of new store layouts.
In response to the increased demand for initiatives intended to produce a sustainable society on a global scale, we at Seven-Eleven Japan are putting our energy into various environmental measures such as reducing our CO2emissions and plastic countermeasures. By promotingcooperation with both our franchisees and local communities, we are pursuing the creation of a whole new realm of convenience that will open the door to the future.
In order to respond to the ever-changing society and customer needs and provide a higher level of support for each and every one of our franchisees, Seven-Eleven Japan will continue to innovate more and more in the years ahead.